Meet Ragda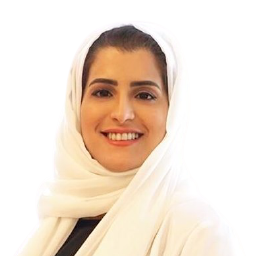 Being a Saudi female, who was born and raised in Makkah, and grow up in Saudi culture specially western region is such an honor and great chance to understand the western Saudi society. Then living abroad in Denver Colorado for more than six year, and had friends from different cultures and backgrounds, weather different Saudi cultures, Arab cultures and no Arab culture weather western or eastern cultures was a great exposure form me to understand multi cultures and accept the differences.

Being therapist it is dream of my life, which was started in high school, where I used to listen to people issues, and wish to understand more of human behaviors and personalities. This dream was coming over and over, after I got My B.S' degree in chemistry from UQU, I was good to know chemicals but I was not good to deal with, which opened the door for old dream to come again. After That, I got high diploma in education and I figure out that I am not a chemical person, I am a people person. Which motivated me to continue my higher education in human since so I can understand people and their behaviors, and personalities. So I earned Master's degree with first honor from University of Colorado Denver, in counseling psychology for individuals, couples, family and kids. And I become a member of The American counseling association ACA and American Mental Health Association AMHCA. Play therapy association APT, and the American Association for Marriage and Family Therapy. Theses associations keeps me updated of new interventions and techniques in counseling psychology for adults, couples, family, and kids.

On the other hand, spending part of my life abroad exposed me to different cultures and backgrounds where I learned how to understand others more. Working with multicultural clients in Denver, open the door form me to accept diverse cultures and background and help them on their own worldview and values.

The first time I was on the therapist chair I felt I am on the right chair. Where I enjoy listening to people, diagnosing, links the issues together, and in light the solutions. The best moment for me on the chair when I see my client smile again and ready to live his life happy.

I'm certified on level 3 as Gottman Therapist for couple therapy.